Principals' Messages
Greetings Parents and Families of Elementary Students at Al-Bayan Bilingual School:
My name is Dr. Joseph Williams, and I'm very happy to join the staff at Al-Bayan Bilingual School as the elementary principal for the 2017-2018 school year. I'm very passionate about education and I look forward to partnering with you to provide our students with a rigorous, engaging, and high-quality elementary school experience. As the parent of two children ages 3 and 7, I recognize the importance of a strong home-school connection. Parents are every child's first teacher, and I believe that by working together, we can make sure that your child's social, emotional, and academic needs are met during this school year.
Before joining BBS, I served in a variety of teaching and educational leadership roles over the past 23 years, in the United States of America (USA). Some of the roles I have held include classroom teacher, content area team leader, K-12 assistant principal, and K-12 principal. My academic background includes a Doctorate Degree in Education Administration from California Coast University, a Master's Degree in Educational Leadership from Nova Southeastern University, and a Bachelor's Degree in Interdisciplinary Studies from Liberty University.
I believe in educating every student, every day, with no excuses! I also believe that great schools are the result of strong leadership and great teachers. So as your child's principal, my primary objective will be to ensure that every student at BBS is receiving high-quality instruction, with technology integration, from every teacher. In order to do this, our leadership team will be providing our teachers with daily and weekly feedback on their instruction, as well as access to targeted professional development. We will also be reaching out to parents for support with academic and behavioral concerns to ensure our students have a successful school year.
Thank you for the opportunity to serve your children in this role! Please do not hesitate to reach out to me if you have any questions, concerns, or ideas that you would like to share with me.
"In the best interest of students!"
Sincerely,
Dr. Joseph Williams
Principal
---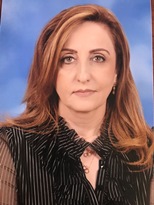 I am honored to be a part of Al Bayan Bilingual School as we progress through another school year. My name is Nada Darwiche, and I am the Deputy Principal for the Elementary School.
I am Lebanese and I've been working in education for more than twenty years, with eighteen of those years right here at Al Bayan Bilingual School. As for my own educational background, I have a degree in teaching Arabic Language and Literature, and a Masters of Arts in Educational Leadership. I also worked on a Masters in Islamic Studies. I began my educational career as an Arabic Language and Religion teacher, was appointed to Elementary School Deputy Principal in 2007, and appointed to Acting Principal in 2017. I continue to feel the same passion and excitement in my career as if it were my very first year in school.
Our hope this year is to keep working towards creating a better learning environment and to keep BBS as one of the best schools in the area.
With warmest regards for a successful school year,
Ms. Nada Anis Darwiche
Assistant Principal
---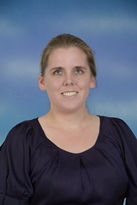 When I was a little girl, I dreamed of being a teacher. For the last 16 years, I have been living my dream. It has been a blessing to call Al Bayan my home for 4 of those years.
As an educator it is important to be constantly a studying. I have a Bachelor's of Arts in Elementary Education and Spanish. I also have a Master's of Arts in Educational Leadership.
As an educator I believe that schools need to work in partnership with families to help educate the whole child. It is important that we intentionally teach students things like respect and kindness. When we are able to create a school family, we have a connection that will ensure student success. I believe that by becoming a TRIBE's school Al Bayan has made an important step in ensuring that teachers, parents and students make a lasting connection with each other and thus improve the overall educational experience at BBS.
I know that this year at Al Bayan is going to be phenomenal and I look forward to working with each one of our families.
Regards,
Ms. Jessica Brown
Assistant Principal